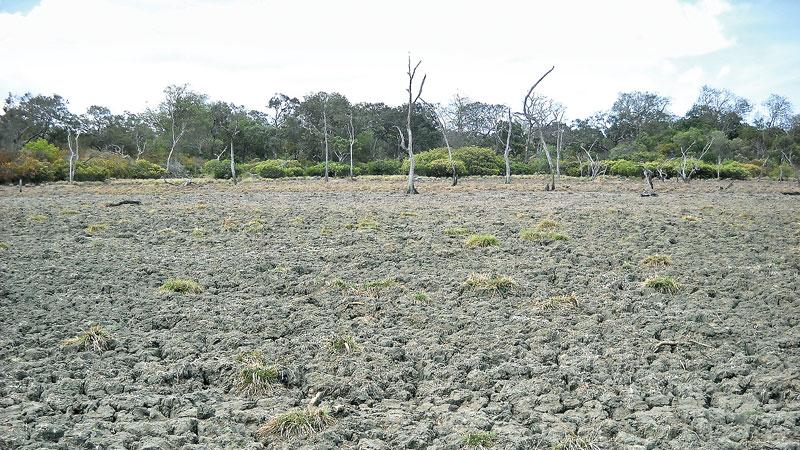 Close to a million people have been affected by the prolonged drought in the country, according to statistics released by the Disaster Management Centre.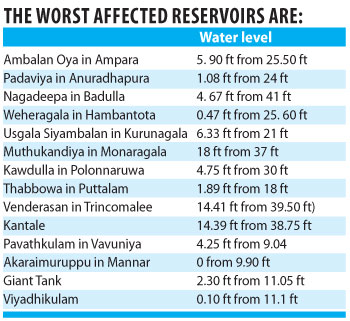 The drought, considered one of the worst in recent times, has resulted in 99% of the 3,352 tanks, going completely dry in the Anuradhapura district.
The affected regions are, the Eastern, Northern, North Western and North Central provinces.
The country has been experiencing the ongoing drought since the beginning of 2016. The water level in reservoirs has fallen significantly compared to previous years. Even though the country experienced severe rains in May 2016, the Meteorological Department said, the south west and north east monsoons failed to bring enough rainfall to the regions affected by the drought. According to the latest data, over a 100,000 people have been affected in Trincomalee, over 60,000 in Batticaloa, 130,000 in Jaffna, 115,000 in Mullaitiwu, over 80,000 in Kilinochchi, 75,000 in Vavuniya, over 50,000 in Mannar, 95,000 in Kurunegala, and 178,000 in Puttalam.
The drought has affected nearly 17,000 acres of paddy lands in the Puttalam area.
Eng D.M.M.P Disanayake, Divisional Engineer, Department of Irrigation, Puttalam, said, they could only manage 1,000 acres of paddy lands as a result of the prolonged drought.
He said, before 2016 they used to manage around 18,000 acres of paddy lands but now it has been reduced to 1,000 acres.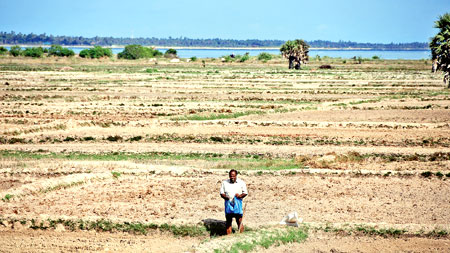 "At present, we manage Elavakulum and Neelabem​ma schemes as we don't have sufficient water to provide for the remaining paddy lands in the district", he said.
He added that many tanks that do not usually dry up have run dry completely due to the drought, and the water levels in the reservoirs also were diminishing fast.
"Farmers need to survive; therefore all construction activities of the Irrigation Department in the Puttalam area have been given to the farmers", he said.
Despite the floods in May last year, drought remains a long term problem. Around 13 large schemes come under the Department of Irrigation and the remaining medium and small tanks as well as reservoirs are managed by Provincial Councils and the Agrarian Services Development Commission.
Kandy District Secretary, H.M Hitisekara said, there isn't sufficient water in the Minipe division for cultivation and residents in the Udu Dumbara and Pahatha Hewaheta area are facing a scarcity of drinking water.
"T​he Pradheshiya Sabha is currently handling the situation. If the drought continues, the District Secretary will have to look into ways to solve the issues.", he said.