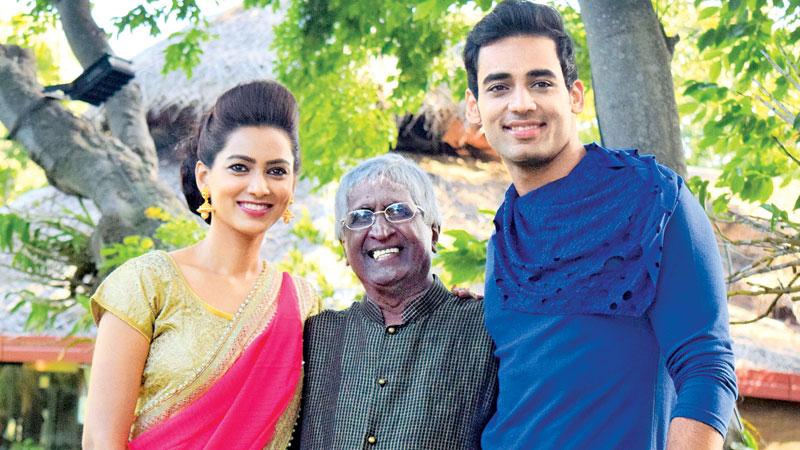 The creator of cinematic works such as, Sudu Sevaneli, Uppalawanna, Kusa Pabha, Paththini, Ali Kathawa, is now preparing to bring forth his latest creation to the big screen - Bimba Devi nohoth Yashodara. Directed by Prof. Sunil Ariyaratne and produced by H.D Premasiri (the chairman of the Sarasavi bookstore chain and Sarasavi Publishers) this work is set for release early next year. 
The role of Princess Yashodara is portrayed by Indian actress Pallavi Subash who is from the state of Maharashtra with her roots as an actress in Marathi theatre, teledramas and films. Her big break came when she was cast as Dharma Devi in the mega tele serial Chakrawarthi Ashoka which is now a popular teledrama here in Sri Lanka as a Sinhala dubbed series by the title Adhiraja Dharmashoka. The role of Prince Siddharatha is played by Arpit Choudhary an actor from India's state of Uttar Pradesh, an actor and model by profession.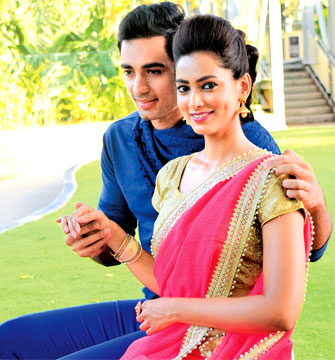 At a press conference attended by Director Prof. Ariyaratne, Producer Premasiri and his wife, Prof. Upul Hewawithana and the two actors - Choudhary and Subash, Prof. Ariyaratne gave the background about how this project was conceived and what the prime motive was. From what was stated by the filmmaker it appears this is the first film in the world that dwells into the character of Prince Siddhartha's wife Yashodara Devi.
One of the principal texts that had served as a source for the film was cited as Lady of the Lotus by William Edmund Barrette, a novel about Princess Yashodara written in 1974. Another major source had been the 13th Century Sinhala classic Pujavaliya by Ven. Mayurapada.
The director explained how they achieved what was a challenging task to shoot the film in exactly 45 days, and also gave his reasons for choosing overseas actors for the lead roles as opposed to local artistes. The actress Pallavi Subash took the podium next and expressed her deep gratitude to the director, producer and the entire team. She said, it was her first time, playing an eponymous, title role and found the experience hugely rewarding. Actor Arpit Choudhary expressed his profound thanks to the director and producer and to all who had made the creation of the film possible. He expressed his admiration for Sri Lanka, for the scenic beauty and the goodness of the people. He said, from his observations of how calm and composed Sri Lankans are that ours is a country that has "definitely been affected by the Buddha." Choudhary called his involvement in the project as "an amazing gem of an experience."
Asked about the film's budget, the producer said, it was initially budgeted at 50 million rupees. But, the overall cost which includes post production work will make the total about 60 million rupees.
Seeing how the works of Prof. Ariyaratne in the genre of historical films tend to be crowd favourites among Sinhala moviegoers, undoubtedly, his latest film will make a notable impact in the days to come.