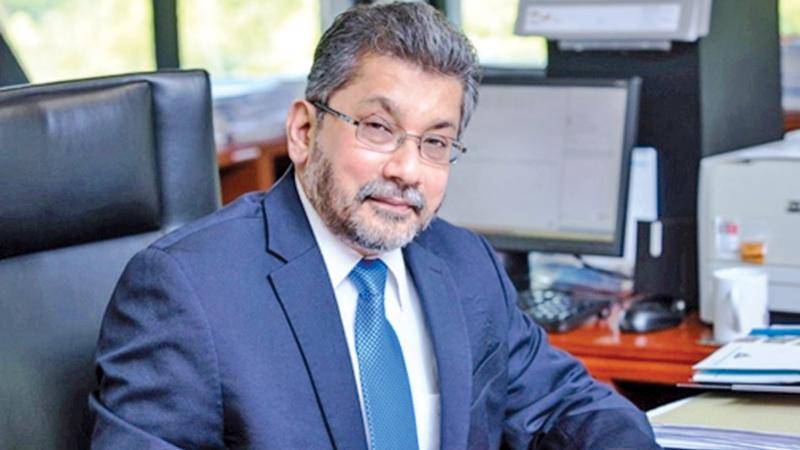 Those of us who have been fortunate enough to work with Dr. Saman Kelegama during his long and distinguished tenure at the Institute of Policy Studies of Sri Lanka (IPS), first as a Research Fellow from 1990 and then at the helm as its Executive Director from 1995, are immeasurably saddened by his sudden demise on Friday 23 June, 2017.
His legacy at the IPS was driven by three core beliefs that he held dear; foster independent thinking, secure financial stability, and provide an enduring IPS identity.
His ideas and vision have bequeathed to us a sense of all that is possible to achieve, if there is drive and determination to pursue your dreams.
The culture of independent thought that Dr. Kelegama nurtured, has seen innumerable numbers of us returning to the IPS, time after time, on completing post-graduate studies or professional qualifications abroad. His mantra of 'you are representatives of IPS' inculcated a spirit of commitment and self-belief in all of us.
The liberal, free thinking environment fostered intellectual growth of the many researchers who have passed through IPS' doors and encouraged our team of support service professionals to innovate and deliver.
We believe it is this legacy of independent research and engagement in public policy discourse that is Dr. Kelegama's enduring legacy, not only to IPS but to Sri Lanka and the wider regional community.
Dr. Kelegama understood from the outset that to sustainably build human capital, research capacity, and an efficient and effective organizational machinery, long-term financial security is a must.
He worked tirelessly towards this end from the outset. On taking the helm as the Executive Director, his first priority was to secure a financial base for the IPS in 1995. His foresight and diligence allowed us to expand our activities over time and weather changes in fortunes when raising research grant funds.
Dr. Kelegama was also passionately convinced that a growing organization must have an identity that is uniquely its own. This he envisioned in the form of a permanent office for the IPS, custom built to suit our own requirements.
He embarked on this journey as early as 2000. Again, his vision and foresight was commendable. It took him a further decade in which to realize his dream, when the IPS head office was ready for occupation in 2010.
Through all the years of innumerable delays in obtaining land and raising funds for construction, Dr. Kelegama persevered tirelessly against all obstacles, and personally oversaw the project over a three year period until completion.
His commitment to bequeathing a beautiful office in which we are so fortunate to work in will never be forgotten.
Through all his pioneering efforts to build a strong and stable organization, Dr. Kelegama's humility and humanity are perhaps what we will remember most.
His career is too long and distinguished to detail here, but he was the most modest of men.
On most occasions, we, the staff of IPS, would find out the details of his numerous high profile appointments and accomplishments only well after the event or through other sources.
Dr. Kelegama's belief was that 'you just get on with the job'. His humility was only surpassed by his humanity. No personal difficulty faced by a staff member was ever too small for a sympathetic hearing from him. 'We must be sympathetic on humane grounds,' was his second mantra.
Dr. Kelegama left us too soon. We have lost a visionary head and the IPS will never be the same without him. But, we have all gained from working with him.
We want to thank him for his ideas and vision; he inspired us all, and his legacy will live on.
We offer our deepest condolences to Mrs. Kelegama, Chandana and Jayathri.
May Dr. Kelegama attain the supreme bliss of nibbana.
- Staff of the Institute of Policy Studies of Sri Lanka