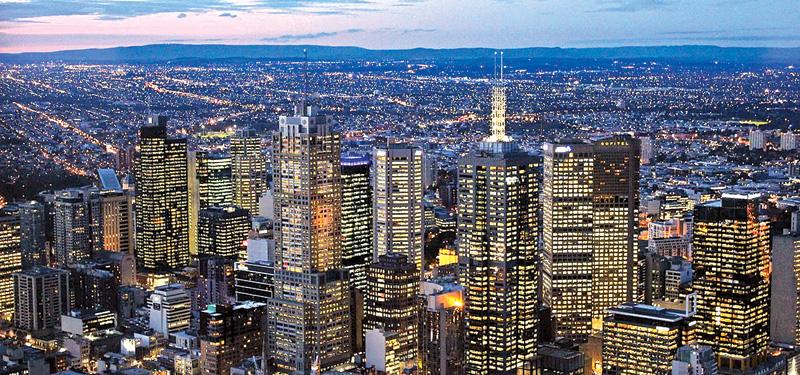 The bilateral relations between Sri Lanka and Australia, which have been extremely cordial for the last seven decades have seen an upswing in recent years. The cooperation was extended to the security sector with participation in military, air and especially, naval exercises in the Indian and Pacific Oceans and the two navies worked in close cooperation in combating human smuggling.
Furthermore, a close personal rapport has been established between the leaders of the two countries, and it has facilitated this sudden upswing in relations. President Maithripala Sirisena and Prime Minister Ranil Wickremesinghe held meetings with the Australian Prime Minister Malcolm Turnbull at every international forum they attended and spent time to discuss bilateral cooperation, and examined ways and means of further extending cooperation.
President Sirisena's official visit to Australia this week takes place in the backdrop of this conducive atmosphere. Hence, it is a foregone conclusion that the visit would result in many concrete steps to the further expansion of bilateral cooperation in several fields, including, industries, investment, agriculture, maritime security cooperation, action against human smuggling, education, science and technology. President Sirisena is very much impressed with the advances made by Australia in developing and utilizing modern technology in fields including, agriculture and food production. Hence, he has expressed desire to visit the Centre for Genomics, Metabolomics and Bioinformatics at the Australian National University (ANU) during his tour.
This Centre is a collaboration between ANU and the Commonwealth Science and Industrial Research Organization (CSIRO) that integrates cutting-edge technologies and methodologies to support and improve Australia's agricultural and food industries. The President, keen to improve Sri Lanka's self sufficiency in indigenous food, is hopeful of obtaining new and innovative technologies for this purpose.
As Environment Minister, President Sirisena is completely committed to environment sustainability and his Ministry has launched several programs to increase Sri Lanka's forest cover which has been depleting in the past few decades.
The President is also expected to visit Australia's famous arboretum to observe methods that could be adopted for improving Sri Lankan flora and agricultural heritage.
The two countries established diplomatic relations in 1947, on the eve of independence in Sri Lanka and this year marks the 70th anniversary of this bond. In the recent past, Australia has shown a remarkable increase in its focus on Asia. Prime Minister Turnbull emphasized this after the last round of bilateral discussions. "We are Indian Ocean neighbours and we have a shared interest in a secure, stable and prosperous region. In particular, safe and open Indian Ocean trade routes are critically important to both our nations, and it's only fitting that maritime cooperation is an important focus," he said.
Practical support
Prime Minister Turnbull commended Sri Lanka on its strong economic growth and considerable progress toward national reconciliation since the end of the conflict in 2009. As a close friend and Indian Ocean neighbour, Australia will continue to stand with Sri Lanka on this journey, also through practical support for reconciliation measures, he added.
There is close cooperation between the two countries at international forums, including in the Commonwealth and the Colombo Plan, and more recently, in the Indian Ocean Rim Association and the ASEAN Regional Forum.
Australia has expressed keenness to expand the broader strategic cooperation between the two countries. The economic promise of the Indo-Pacific region, combined with growing concerns about the security and stability of the region, point to an opportune time to enhance strategic cooperation.
Australia's Defense White Paper 2016 offers a basis on which to expand such cooperation, moving beyond its current focus on people smuggling between the two countries and toward a broader, rules-based relationship that accounts for regional opportunities and challenges.
Sri Lanka and Australia have formed a Joint Working Group on People Smuggling and Other Transnational Crime toward this end, and also cooperate on the issue multilaterally via the Bali Process. This cooperation was strengthened when the Australian government gifted two Bay-class vessels to the Sri Lankan government in 2013, to increase the Sri Lankan Navy's capability to intercept people smugglers in the Lankan waters.
The two countries inked a Memorandums of Understanding on development cooperation earlier this year. Under the MoU, Australia has agreed to extend support for Sri Lanka's economic development and trade. Prime Minister Turnbull said, the economic relationship between the two countries is growing and the trade was worth around $1 billion last year. Australian companies are investing in Sri Lanka, encouraged by the Sri Lankan government's economic reform agenda, he said. Another area of increasing cooperation is education. Australia is a popular destination for Sri Lankan students to study abroad and some 7,500 Sri Lankans are studying in Australia.
Trade and economic integration
During the visit of Prime Minister Wickremesinghe to Australia recently, the two Prime Ministers emphasized the significant opportunities of greater trade and economic integration in the Indo-Pacific region to both countries and their continued commitment to work together in building regional trade.
In this regard, the two leaders noted the Kotte Statement on International Trade and Investment adopted by CHOGM 2013 in Colombo and welcomed opportunities to deepen trade and investment links. There are quite a few Australian large-scale investments in Sri Lanka. They focus on three priority areas to invest; namely, agro business (includes food and beverages, infrastructure and education), dairy and fisheries industries.
The bilateral trade is marked by a steady growth. Sri Lankan exports to Australia include apparel products, tea, rubber tyres, gloves, footwear and gaiters, nuts, ground nuts and other seeds, headgear, toys, games and sports requisites, activated carbon, furniture, lamps and fittings, glass and glassware, food preparations, manufactured articles and coir products. The main imports by Australia are lentils and peas, dairy products, flour, meats and pellets and wheat and maslin flour.
The main focus of President Sirisena's visit would be to promote more investments from Australia and increase trade cooperation.